Tourism in Bordeaux
The city of Bordeaux, 9th largest in France in population size in 2009, is the administrative centre of the Aquitaine region and Gironde department (33).
As we arrive at Bordeaux, we begin to enter South-West France.
Bordeaux has been, only for some years, recognised in the UNESCO World Heritage (2007).
Distinguished as a City of Art and History, Bordeaux is the city with the highest number of buildings which are classified as historic, after Paris.
From the Sainte Croix church of Bordeaux, listed in 1840, to the traditional Museum of the Beaux-Arts where canvases of the greatest painters such as Rubens, Delacroix and Picasso rub shoulders... The city of Bordeaux is a landmark for all lovers of history and culture.
'Sleeping Beauty', the city's nickname, might well surprise you.
Bordeaux wine growing
It is also thanks to its wines that Bordeaux enjoys worldwide renown, and it is impossible to describe the city without thinking of its famous vineyards.
The Bordeaux wine-growing area extends over more than 100,000 hectares, and is known for 57 different denominations of which some are extremely prestigious, such as the wines of Margaux, Saint Julien, Pomerol, Pauillac, Pessac Léognan, Saint Emilion, Saint Estèphe or Sauternes.
Various criteria are favourable to good Bordeaux wine, such as the Gulf Stream (a warm ocean current) and the pine forests which protect the Bordeaux vineyards from strong winds.
Seaside tourism in Gironde
What's more, the city of Bordeaux enjoys a superb geographical location which offers all sorts of horizons for holiday-makers.
The famous Dune du Pyla, situated in La Teste-de-Buch, less than an hour from the Brit Hotel Soretel; the Bassin d'Arcachon less than 40 minutes away, a fascinating window to the Atlantic Ocean and large producer in famous oysters (the largest oyster farm in Europe).
As for the Médoc seaside resorts, they are also located less than an hour away from Bordeaux.
The Porge beach is the closest, but a wave away from there are the 15 kilometres of beaches in Lacanau where the multitudes of surfing spots are too good to pass up.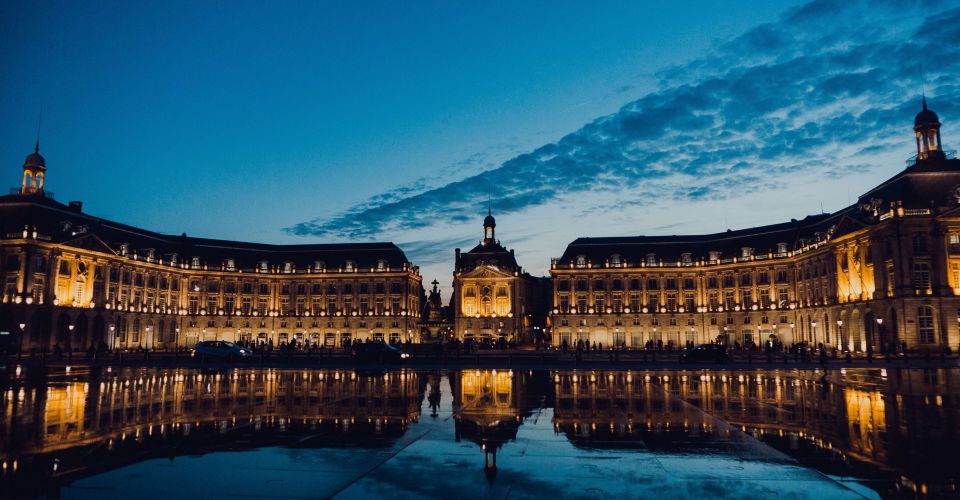 Activities around Bordeaux
Discover all the activities to do during your stay in Bordeaux and its region.
ACTIVITIES AND TOURISM IN BORDEAUX
Cellar visits, guided tours in Bordeaux, afternoon at the museum or lunch cruise on the Gironde, there is more than one activity to discover this city of exceptional heritage.